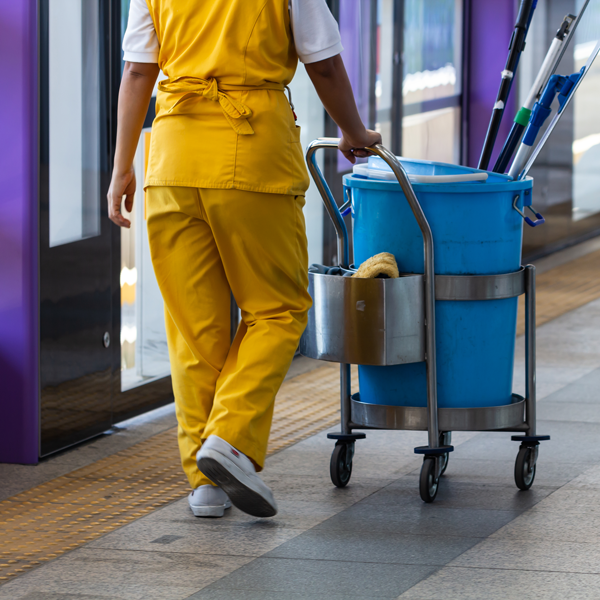 Ana, Janitor in Houston, Texas
I moved to the U.S. after a series of earthquakes devastated my home country of El Salvador. With Temporary Protected Status (TPS), I am able to work, provide for my family and contribute to the economy.
I work the night shift cleaning office buildings in Houston, Texas. I am scared and anxious every time I leave for work because I have to take public transportation and I know I am exposing myself to the virus. I have diabetes, high blood pressure and other diseases that make me more vulnerable to contracting the disease.
But I continue to go to work to keep the building clean and sanitized so that when staff return to work they won't be in danger of contracting COVID-19. Everyday, I show up for my community, so it doesn't feel good knowing that the Trump administration wants to deport me by terminating TPS.
I pay my taxes. I pay a lot of money to renew my work permit. Now that my hours have been reduced, it's even more difficult for me to pay the rent, buy groceries and pay for medicine.
My daughter tells me not to go to work because she is afraid I will get sick. But I have no choice.
It is unjust that our government does not include all immigrants like myself in the coronavirus relief packages. We deserve the same protections during this crisis. In the next coronavirus relief package, the government must extend Temporary Protected Status (TPS), provide a path to citizenship, job security, and financial security for everyone including immigrants.