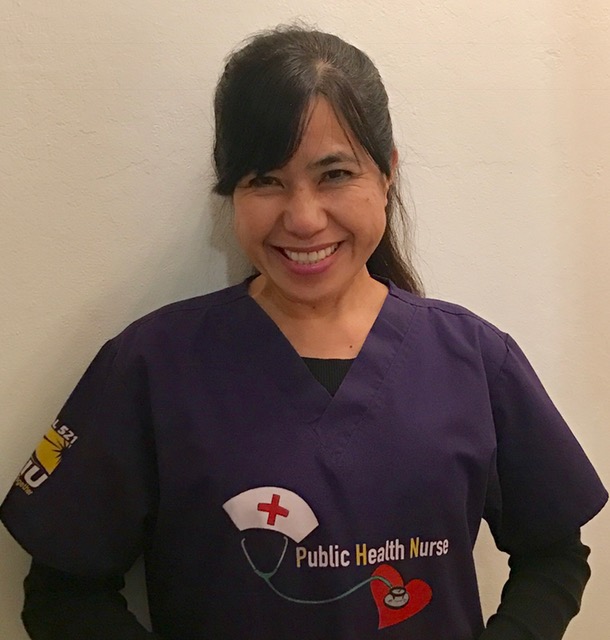 Marilyn Mara, Public Health Nurse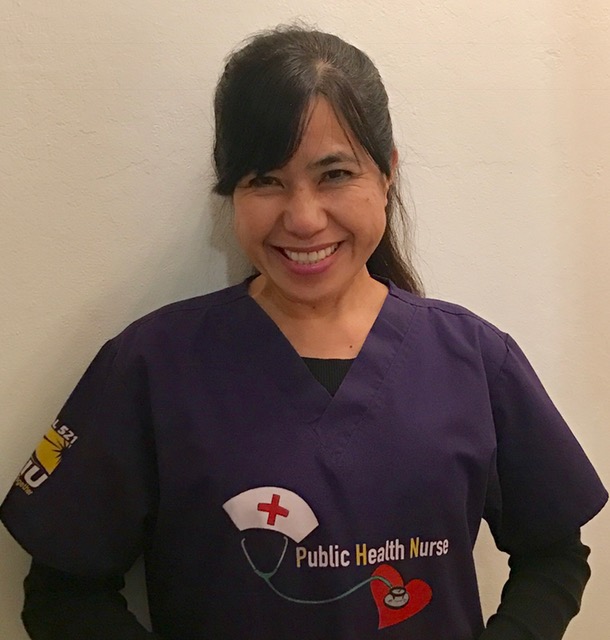 Hi, I'm Marilyn Mara, a Public Health Nurse in Santa Clara County, a registered nurse with a master's degree, and a first responder working on the front lines to protect the public and help stop the spread of COVID-19.
I am an immigrant.
Many first responders and other essential workers out here every day risking their lives are immigrants. The agricultural worker picking fresh food for your table? The janitor cleaning your grocery store at night? They are our heroes.
Immigrant families must be included in every coronavirus emergency relief package. Any industry relief or bailout must prioritize healthcare and financial support for working people over executive pay, shareholders, or profits. Further, these relief efforts must directly address the disproportionate impact of economic and health crises on Black, brown, Asian Pacific Islander, indigenous and immigrant workers.
As a Public Health Nurse, I work with communicable diseases and know that science and humanity are keys to managing this crisis. Sheltering in place, physical distancing, good hand washing, face covering, staying home when sick, keeping away from people who are sick—this is how to flatten the curve. There's science behind that.
As for humanity, we must take care of each other, really take care of each other, by prioritizing access for all to fully-funded healthcare, paid leave, paid testing, and reimbursed wages. We must ensure that no group is excluded. No one should be treated as subhuman and immigrants should not be scapegoated, yet again, as a way to divide working people against one another. This nation was built by immigrants, each one with a face and a family. We are, after all, a nation of immigrants.
I am a proud SEIU Local 521 union member who knows the real meaning of solidarity, and I will continue to speak up: working people will not be divided! I will also take care of my fellow Asian-American members, as anti-Asian attacks have no place in this crisis. There is NO science and humanity in hatred. Please join me in making certain that our elected officials, of every party, at every level of government, condemn hateful language, violence, and discriminatory acts against Asian-Americans. Let us ALL come together for we are all in this TOGETHER.
Join us in calling on corporations and elected leaders to protect all people, regardless of immigration status.